A couple of days ago, I posted "How Does She Do It?: The Short Version," where I gave some basic tips that have gotten me to where I am now in my writing career. I did this because lately, more and more people have been asking me for advice on how to do this.
In addition to those tips, I wanted to provide context. I want to make sure people know that anything I've accomplished with regard to my writing has been the product of eight years of laying foundation, working really hard, writing at any opportunity, and ultimately, making the writing a priority – not a hobby. I think most people (myself included) ask people advice in the hopes that they'll get one or two really easy things to do that will lead to Stuff Happening. But stuff, particularly in the arts, doesn't happen quickly. It happens very slowly, which can be frustrating when you're trying to justify to your more stable friends and family that you actually are working, and all that time that you're spending in front of a computer or staring into space thinking about a story is actually leading somewhere. In any arts field, but particularly with writing, the payoff only comes after years of drudgery. Granted, it's FUN drudgery.
I mean, I'm not laying bricks or unclogging toilets. But it is work, and it takes a while. With performance careers (and I know this, because I was an actor in a former life), there's at least the benefit of immediate gratification. Yes, there's a rehearsal process, but people watch you perform your art, and they can see and understand the work that goes into it, and they applaud you at the end of it. No one sits around watching you write a novel or an article, and even once they've read your work, for every nice comment you might receive on the post, or at your blog, or by email, there are possibly hundreds more who read your stuff and don't say anything at all. Writing, then, seems a bit more mysterious than other arts professions to those who aren't in it, or who are new to it.
So, I thought I'd break down my career so far, warts and all. If you are in any way impressed by the things I've accomplished, this is what it took for me to get there.
While it might seem like my writing is "all over the place", I actually only write for three websites that aren't mine.
It used to be four, but I recently left Newsarama. I had a great time writing for them, and I loved my editors and fellow writers! But I left, because they weren't paying me for the comics reviews I did, and I can't afford to spend time doing non-paying work anymore. Not now that I'm doing the freelance writing thing full-time and actually need to make a living at it. Of the three sites I write for, two pay me: ChinaShop Magazine and Tor.com. I also write for PopMatters.com. PopMatters doesn't pay, but I stay on their roster, because I do interviews for them. They give me access to some pretty great people (I've interviewed Selena's sister, Bear McCreary, Jeryl Prescott of "The Walking Dead," Eric Ladin of "The Killing," Rachael Yamagata, and most recently, Kevin Smith for them), and I can then sometimes use those interviews at other sites that DO pay me, depending on the subject. Like, I used my Bear McCreary interview at Tor.com, and I'm pitching my Kevin Smith interview to other sites soon, etc. So, there's a very good reason for me to stick with them for no pay. They give me fodder for articles I can get paid for elsewhere. (NOTE: PopMatters always gets the piece first. Whoever assigns me the article, or gets me the access always gets the piece first. And I always write a different piece/find a different angle if I'm going to use it elsewhere. Every editor is different and has different requirements for reusing content, so always ask.)
I started writing for online outlets back in 2002 or 2003. There was this site (that no longer exists) called CentralBooking.com that I really liked, run by Kevin Smokler, non-fiction writer and expert in how the publishing industry works. I came across it, because they were doing a week-long chat with one of my favorite authors. After participating a lot in the chat, I noticed that the site featured essays on reading and contemporary fiction, and so I wrote to the editor asking if he was accepting submissions. He gave me an "assignment" and I wrote it – an essay on the first book I remember reading. I wrote a piece about Clifford the Big Red Dog.
I wrote a couple of pieces for that site for no pay, then the site shut down, and that was that for a while. I was working in PR at the time, as well as trying to be an actor.
Cut to 2007, when I discovered PinkRaygun.com. I had just gotten into reading comics in 2004, and had started indulging my resurgent geekiness online. I came across this new site, which was a female-focused geek site! I wrote the editor immediately and asked if they could use another writer. The editor, Lisa, asked me for samples, which I sent, and I started writing for them. PRG didn't pay, but it was my first real gig, and I was doing it for clips and experience with an actual editor and actual (sort-of) deadlines. I wrote for them while having a day job until January 2010.
That's when I got the job at Tor.com. THAT happened because I remained in touch with Kevin Smokler! Through the years we've sort of stayed in touch online, and in person whenever he was in town. He was in NYC from SF and invited me to a Salon 97 get-together his wife was throwing. At that party, I met a woman named Ami, who worked at Macmillan, the publishers who oversee Tor Books and Tor.com. We hit it off, and a couple of weeks later, she invited me out to lunch with a guy named Pablo, who was the then-editor of Tor.com. Once they realized what a huge geek I was, and got through conversation that I was a huge Doctor Who fan, Pablo asked me if I'd be interested in writing for Tor.com, specifically because they were lacking in Doctor Who coverage. I accepted, and was thrilled to have my first professional writing gig!
Through my geeky meanderings, I became familiar with the work of artist Molly Crabapple, and fell in love immediately. I pursued an interview with her about Dr. Sketchy's Anti-Art School for Pink Raygun, and got to know her a little bit. As I continued to keep up with her work, I noticed that she was a contributor to ChinaShop Magazine. In August 2010, I emailed her and asked if she thought that ChinaShop would be a good fit for me, and also if it paid, as I was then looking for more paying work. She said she thought it was a great idea, and that yes, it did pay, and that I should email the editor and feel free to use her name. So I did! And the rest is history! I pitched myself as their Geek in a ChinaShop and…so far, so good!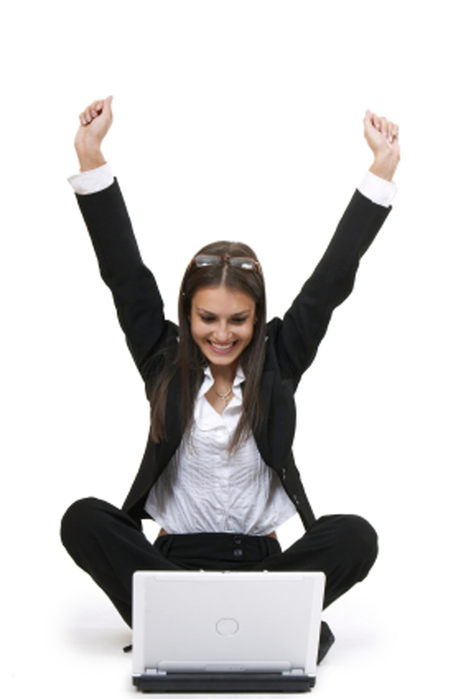 As for Whedonistas….I'm a huge fan of writer, Paul Cornell. I've interviewed him a couple of times, I've been active on his blog, and I follow him on Twitter. I saw on his Twitter that the editors of Chicks Dig Time Lords – a book I LOVED – were doing a similar book about the works of Joss Whedon. When I clicked the link to the page on Amazon, I noticed that there was no contributor list. I quickly looked up contact info for the editor, and emailed her asking if she needed any other contributors, including links to writing samples in my email. She wrote back and said that I emailed her just in time, and that, if I could write/submit something in a 4-day turnaround time (the deadline for contributor submissions was looming), she'd have a look at it. I did, sent it in, and she accepted it. Later, when we were launching the book at Gallifrey One earlier this year, she told me that the day I emailed her just happened to be the day that one of their other contributors dropped out. I was filling a void I didn't even know about! :) I got paid for that. Not a huge amount, but still. My involvement in that has led to me being invited to participate in another anthology! Info on that TBA.
The one short story I've had published happened because I 1) entered the NYC Midnight short fiction competition and ended up writing my first horror story, which featured a Hispanic female protagonist, and 2) Because I follow a lot of geeks/geek outlets on Twitter, I ended up following the editor of a sci-fi lit mag called Crossed Genres. One month their theme was "Characters of Color." I submitted this story that I already had, it was accepted, and I got paid for that, too!
Now, I'm an assistant to Bob Harris, a writer who's currently working on a non-fiction book about microfinance for Bloomsbury, and who's written for television (Bones, CSI, etc), written other non-fiction books, and also happens to be a former Jeopardy champion. How'd THAT happen? As you probably know, I was a HUGE fan of Caprica when it was on, and was one of its earliest, most hardcore supporters online. Anyway, there was this little Caprica tie-in book that was released that was a "Travel Guide to the Twelve Colonies." Bob wrote that. I thought that was fun, and I read that he had a hand in fleshing out the cultural stuff on the show. I went to his website, and saw that he was now working on this book about microfinance; a topic that greatly interests me, particularly with regard to women in developing countries. In fact, all of the stuff he'd written seemed really cool and interesting.  As I was looking for more writing-related work, I emailed him via his website and asked if he needed an assistant. He emailed me back within a couple of days saying that I emailed him JUST when his former assistant – a college student who was doing it for credit – quit.
He couldn't pay me, but if I were interested in helping him out with his book in exchange for an apprentice/mentoring relationship, would that interest me? I agreed right away, because not only did he seem like a cool dude, but he's really knowledgeable about a million things I want to know more about. To me, the knowledge in his brain in exchange for spreadsheets and a couple of phone calls now and then is totally a fair trade.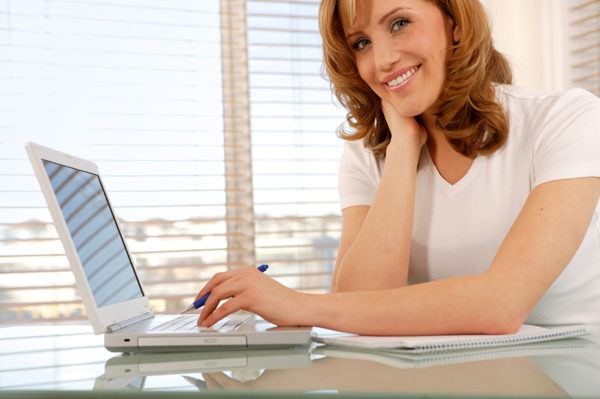 The thing is, you can do this, too. I don't see myself as particularly special. I just don't let my fear keep me from trying/asking for/doing certain things, because one thing I'm not afraid of 'no.' What I hope is that by laying out exactly how it's worked for me so far, I take some of the mystery out of all of this, and maybe make you less afraid. I think it's fear that holds most people back from doing what they want. Also, it might help that this is coming from someone who's closer to where you are than a bigger-name writer.
  But courage – and remember, courage isn't a lack of fear, it's acting in spite of it – will serve you better as a writer than over-caution. And it's a difficult thing, I know. I quit my decently-paying day job and moved across the country just to be broke as hell and constantly struggling. But what scares me even more than poverty or instability is the thought of a life half-lived. Yes, things are difficult, and yes, for every success I've listed here, I've had ten other sites/people tell me no, but I'm still here.
I'm scared shitless a lot of the time, but I'm still here, and I'm still mucking through. And even if I spend the rest of my life mucking through, I'll be happy to, knowing that by taking risks I've gotten closer to where I want to be than I ever would have if I would've stayed behind a desk at a job I didn't love.
I didn't expect for the editor of Whedonistas to write me back. I didn't expect Bob to write me back. Why would they? They didn't know me from a hole in the wall. I wasn't expecting any of these things I went after to pan out. These were all shots in the dark, but I took them anyway. As it turns out, I have pretty decent aim in the dark.